It's seldom nowadays that you pick up a book from the new authors and a few pages down the lane, you actually feel good about it.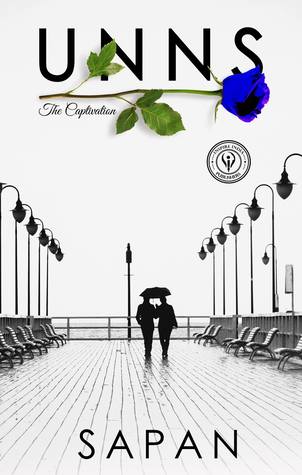 Atharva Rathod and Meher Qasim. The author has succeeded at chronicling their lives with an ease. What starts off as the run of the mill high school love story, soon takes unusual turns and manages to keep you glued. Honestly, it took the first few pages to get a hang of it, i personally feel bored with the usual high school romances.
The time leaps are smooth, even if there are a few hiccups where either the narrative becomes slow or it feels all too typical. Also, the first time leap, it took a few paragraphs to join the dots. However, once the story was back on track it was fast and smooth.
The personal high point was when i could actually feel frustrated with one of the characters for their thought process and working. That happens very rare and the author succeeded nicely in this area. The surprise factor is there a lot and well justified.
Though there were indeed stages where the interest might dwindle because of the usual story path or how the narrative takes place, the book still catches and maintains your attention span.
Last but not the least, a special mention for the cover page. Simple, elegant yet attractive. Liked it.
Overall a good weekend or overnight read..
Here's the link where you can get your copy from –
Amazon – Unns The Captivation
Goodreads Link – https://www.goodreads.com/review/show/2015323138